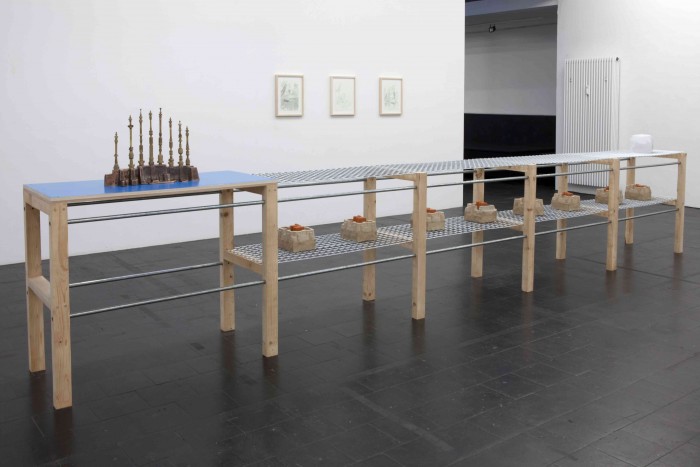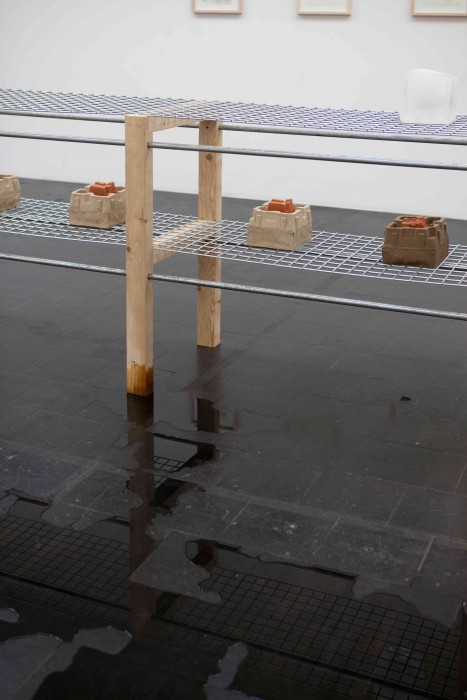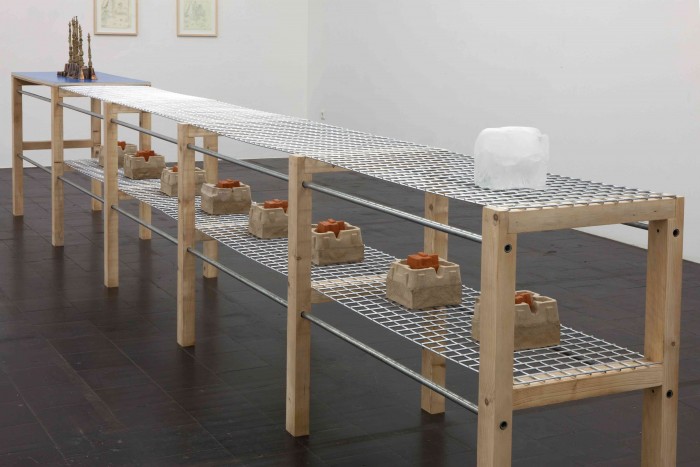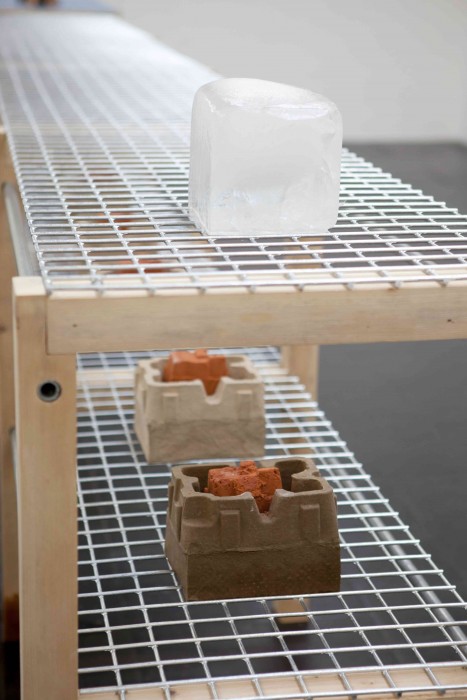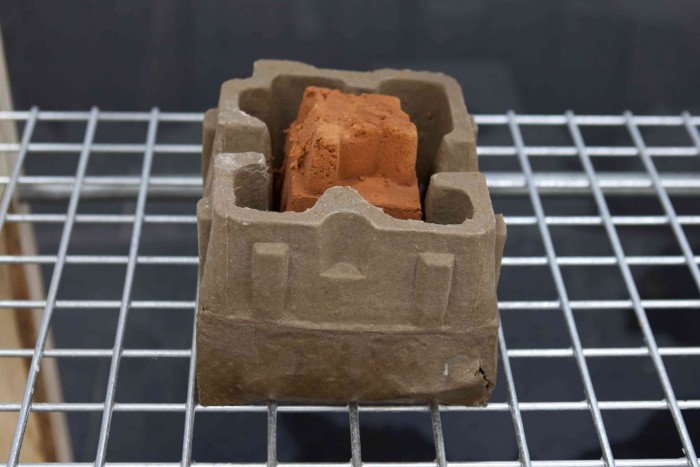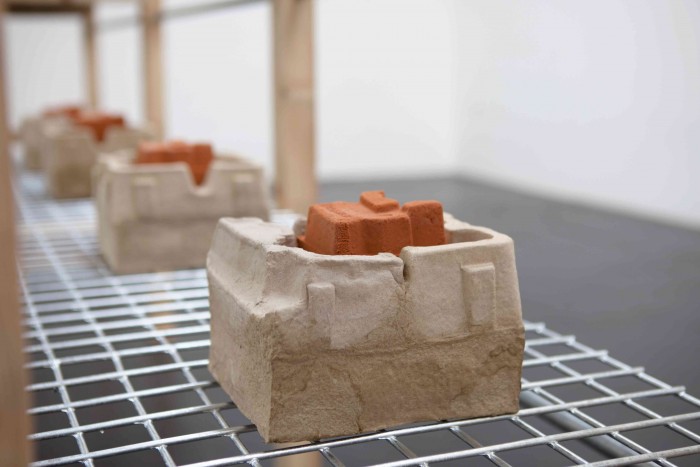 Condition, 2014, 60 x 120 x 6 000 cm, Wood, steel, brass, bronze, cardboard, sand and water.
Production: Temporäre Galerie, Köln and Ensba Lyon. Piece produced for the exhibition Unitasking (tentatively), February 2014.
Pauline Toyer (French, born 1987) is an artist currently living in Lyon. Recent exhibitions include : Nuit Blanche, Paris, 2013 ; L'Atelier des Testeurs, Chalet Society, Paris, curated by Christophe Kihm, Arnaud and Bertrand Dezoteux, 2013.